Services at CUCARD
CUCARD offers a variety of scientifically sound assessment and treatment services that offer the best hope for recovery for patients who suffer with anxiety and related conditions.
Our staff specializes in the cognitive-behavioral treatment of anxiety and mood disorders. Evidence-based clinical services are provided by licensed clinical psychologists and board-certified psychiatrists, advanced postdoctoral fellows in psychiatry and psychology, and advanced psychology doctoral students (externs) who work under the supervision of our faculty. This range of available clinicians allows us to provide expert therapeutic services at a variety of cost levels to patients.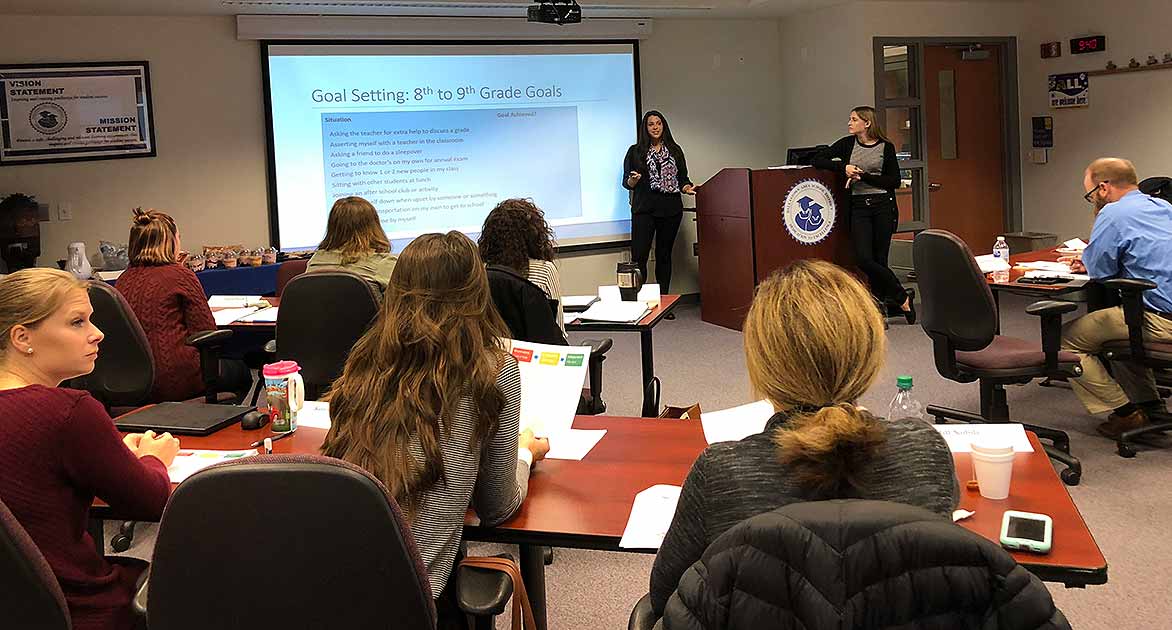 CUCARD staff held workshops for educators and an open house for parents and teens at Dallastown High School in Pennsylvania. The topic: Making a smooth transition to college and early adulthood!